Community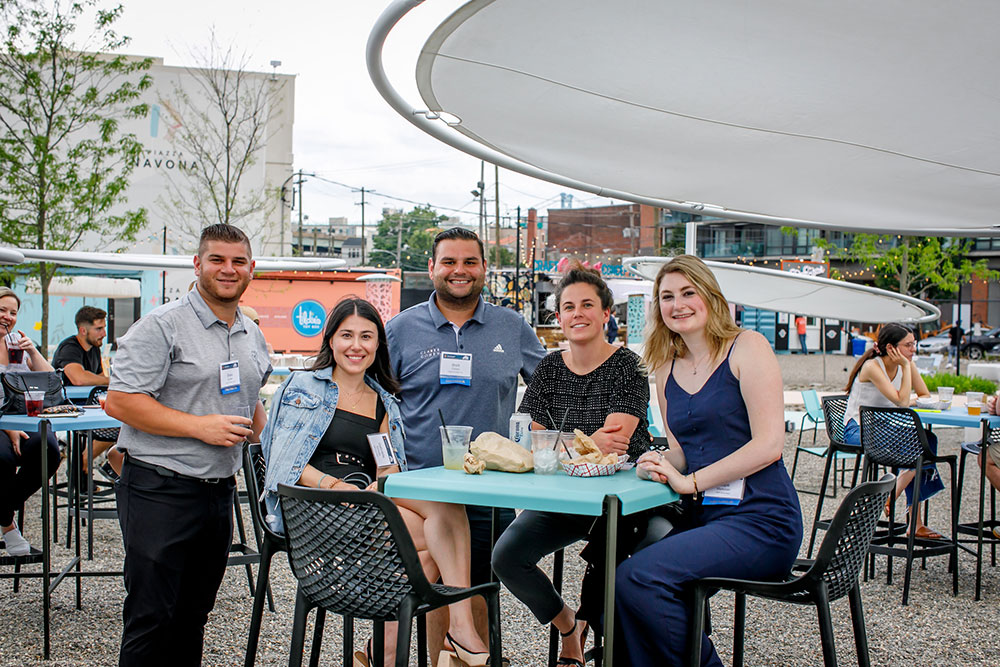 Clarke & Cohen is committed to local community involvement. Some of our favorite organizations include:
American Red Cross of Southeastern PA
The Clarke & Cohen team volunteered for the American Red Cross, installing free smoke alarms and sharing safety information to several Philadelphia area neighborhoods. The American Red Cross of Southeastern PA program "Sound the Alarm, Save a Life" rallies volunteers to install free smoke alarms and share safety information within at-risk communities.
Home fires claim 7 lives every day, but having working smoke alarms can cut the risk of death by half.
Children's Hospital of Philadelphia
Only CHOP can assemble the best talent and resources to accelerate both the prevention and cure of devastating illnesses. CHOP continues to set the standard of care for children in our city, the nation and around the world. They never stop pushing those standards ever higher.
The Daniel B. Allanoff Foundation has been established to honor Dan's memory. It's goal is to advance the research of blood cancers, using Dan's uniquely preserved cells and other innovative approaches to improve treatment and find a cure. Dana Zucker, Rich's sister and Blake's mother, serves as the organization's Director of Development. We believe family is everything and are proud to support Dana and her team.
We believe in the power of art to uplift spirits, spark imagination and beautify property. InLiquid is a non-profit that serves as the catalyst and keeper of Philadelphia's rich visual arts community.
The Magical Mila Foundation raises awareness for non-oncological NF 1 (Neurofibromatosis Type 1), while also focusing on properly detecting high blood pressure in high-risk infants and toddlers. The organization was founded in memory of Mila Gray Roomberg, whose parents are special friends of our Clarke & Cohen family.
The Philadelphia Citizen is a non-profit, non-partisan media organization with a dual mission: To provide deeply reported journalism that emphasizes solutions that can move our region forward, and to actively reignite citizenship in and around Philadelphia. We support their efforts to shine a positive light on change-makers and innovators in our hometown.
Philadelphia Holocaust Remembrance Foundation
On the edge of Philadelphia's City Hall, the Philadelphia Holocaust Remembrance Foundation has transformed the site around Nathan Rapoport's Monument to Six Million Jewish Martyrs from an aging and underutilized space into a beautiful park for learning and remembrance.
The new Horwitz-Wasserman Holocaust Memorial Plaza remains the only monument to the Holocaust in Philadelphia. It is a unique and innovative space in which people of all ages and backgrounds can gather to commemorate one of the worst genocides in human history.  It's a solemn location to discover how our constitutional protections shield us from experiencing a tragedy of similar proportions on American soil. The space honors those who passed, and those who carry on their legacy.